Refundable tickets

Expert guides

Book in advance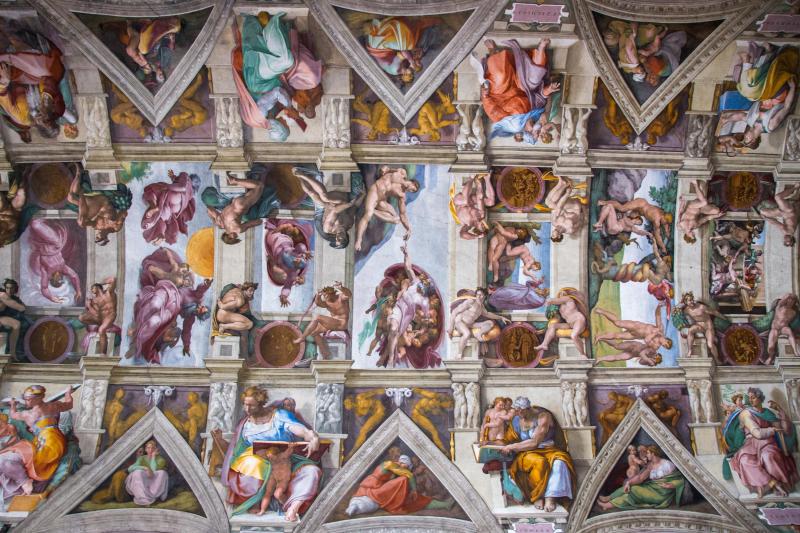 Vatican & Sistine Chapel: Guided Highlights - 4.5 hours
Skip the line to the Vatican Museums in Rome and get a special in-depth guided tour! You avoid the long lines at the St. Peter's Basilica and see the ceiling of the stunning Sistine Chapel. You also see the Bramante Staircase, visit the Etruscan Museum and see the Pinacoteca Art Gallery. It's a must for anyone who wishes to get as much as possible out of their Vatican tour!
Забронировать сейчас
Fantastic:
5.0
– 2

reviews
Refundable tickets Refundable tickets
Refundable up to 48 hours before performance date. A cancellation fee of up to 20% pr. ticket may apply
Duration: 4 hours 30 minutes
Время
Daily (except Sunday) at 8 AM or 8:45 AM.
Что включено?
- Skip the line-ticket to the Vatican.
- Access to the Sistine Chapel and St. Peter's Basilica.
- Access to the Bramante Staircase, the Etruscan Museum and the Pinacoteca Gallery.
- A guided tour.
Как добраться
Vatican: 4.5-hour guided tour
Адрес
The corner of Viale Vaticano and Via Tunisi 00192 Roma Italy
Служба поддержки на английском языке

+44 20 3870 3444
Нужна помощь с бронированием? Мы с радостью ответим на ваши вопросы!